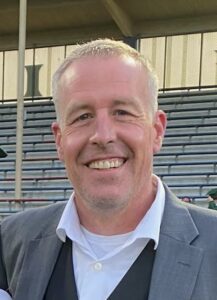 John Leonard Tucker III (JT)
President
I was born and raised in Port Angeles surrounded by my Navy and Marine veteran family members. I graduated from Port Angeles High School in 1987 when I enlisted in the US Navy. I served aboard a naval vessel until 1991 in the gulf war theater during Operation Desert Storm and the Gulf War until honorably retiring due to an injury. I enrolled in the IBEW, Local 46 Electrical apprenticeship program and completed my journeyman training in 1997 going on to my current role of owning and operating Straits Electric with my wife here in Port Angeles. My electrical career has been interwoven with my military service – I have worked in many levels on projects at Subbase Bangor, SWFPAC, Keyport and Puget Sound Naval Shipyard. I have been fortunate to have traveled for work to many countries. I have been married to my wife Christie, also a Port Angeles native for 34 years. In addition to operating our Electrical Contracting business with me, Christie works with many youth in Port Angeles as a Child Advocate and Guardian ad Litem. We have a 25-year-old son, Preston who graduated from Port Angeles High School and the University of Washington – he lives in Seattle working in diabetic research. I have a 20 year old daughter, Maizie who graduated from Port Angeles High School and is currently attending the University of Washington, with aspirations of continuing in medical school. I have coached many youth sports here in Port Angeles, traveled many miles attending both my kid's sporting events, handled and distributed many years' worth of girl scout cookies, hiked with girl scout troops, played adult league soccer, sponsored foreign exchange students and assisted with many projects in the community. In my spare time I enjoy collecting and working on classic cars, construction remodeling and pickleball. As a disabled veteran, the Pennies for Quarters project is dear to my heart and I look forward to doing the work in helping to make a difference for those that have served.
Matthew Rainwater
Founder / Board Member
Matthew saw the need for this non-profit organization because there are almost 40,000 homeless veterans living in the United States. That is 40,000 too many. These are not numbers but men and women that have put their lives on the line in order to protect this great country of ours. They deserve to be treated better, and Matthew has vowed to do whatever he can in order to make that happen. Matthew is a veteran himself (having been in the U.S. Army from 1988-1996), and he comes from a long line of veterans. His youngest daughter is currently on Active duty with the Marines. After separating from the Army in 1996, Matthew began a career with the U.S. Border Patrol, which he retired from in March, 2021. He is now looking forward to continuing to serve his fellow veterans by concentrating his efforts on accomplishing this tiny house community for them.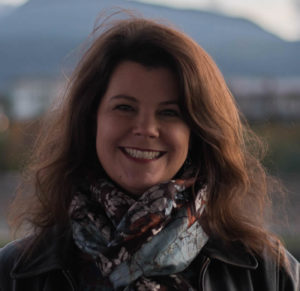 Debbie Swanson
Vice President
Debbie is the Office Manager/Broker for Team McAleer at RE/MAX Prime and a previous business owner. From her first taste of entrepreneurship in 1989 she found enjoyment and satisfaction in the hospitality industry. Debbie owned two homemade ice cream and coffee shops and has managed small and large retail and restaurant operations. Debbie credits her compassion to having a wonderful family and parents. This particular project is so very important because it has the capability to change homeless veteran lives for the better. The chance to make a difference - that's the goal, the reason. A Port Angeles resident since early 2015, Debbie looks forward to having a positive impact on what could possibly be the entire county… with an Army veteran dad who would be proud.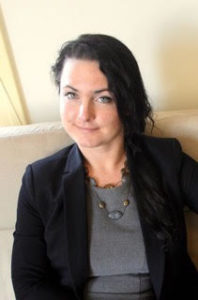 Stephanie Hyatt
Board Secretary
Stephanie Hyatt is a local attorney who specializes in criminal law but is also dedicated to working with nonprofit organizations. She was born and grew up in Port Angeles, Washington, and graduated from Port Angeles High School. She received her Bachelor of Arts in Economics at the University of Washington and her Juris Doctorate from the University of Oregon. After becoming licensed to practice law in 2014, Stephanie returned to her hometown to open a solo practice. She also serves on the board of the Clallam County Bar Association as the President for 2017, the board of Clallam-Jefferson County Probono Lawyers as the Secretary, and the board of Port Scandalous Roller Derby as the President.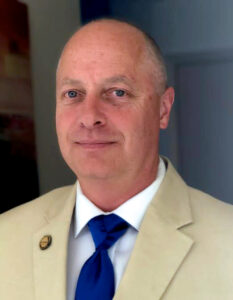 Mark Williams
Board Member
Originally from Hyannis Port Massachusetts Mark is a veteran of both the U.S. Army and U.S. Coast Guard who's lived in Washington State since 1992. During his military career he's been stationed on four ships to include the USCGC Eagle (297' sailing ship) and the USCGC Polar Star, and ashore from Baltimore to Guam, Florida to Seattle and has been to all 50 states, 37 countries, and every continent, circumnavigated the globe and spent almost a year in Antarctica. He's got a background in maritime law enforcement, communications and information technology ranging from Morse Code operations in the Coast Guard to computer network management at a large county 911 center, is a board member for the 501.c.3 Kitsap Shop With a Cop, father, grandfather and currently a Deputy Chief of Police. Mark has a passion for public service and helping people where he can, in his career in law enforcement he has seen the ravages of homelessness and with his military service background he is particularly touched by the number of homeless veterans, people that stepped up and stepped in to be the voice of our nation and the desperate need for these wonderful people to be taken care of in their time of need. Mark looks forward to making a difference in the veteran community with the support of his beautiful wife Michelle's support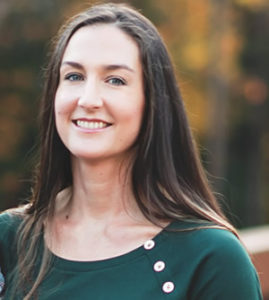 Courtney Nestler
Board Member
Courtney Nestler is the owner and president of Bright Light Solutions, a marketing company specializing in social media. Her background includes public relations, corporate communications and sales. She and her family moved from Tampa Bay, Florida to the Olympic Peninsula in the summer of 2016 and will be stationed here until 2020, her husband is active duty with the Coast Guard. Courtney is passionate about helping others and building community.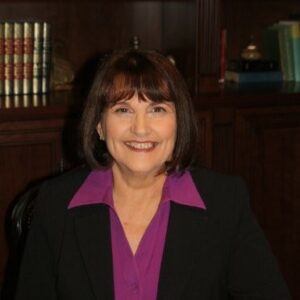 Debby Fuson
Board Treasurer